Aug 30, 2023
GLS Canada Gains Data Visibility and Boosts Final Mile Efficiency
Case Study: Better Route, Reading time: 5 min.
GLS Canada Gains Data Visibility
GLS Canada (formerly Dicom Transportation Group), recognized the importance of data visibility in improving operational processes and enhancing customer service in the parcel delivery sector. By partnering with Bettermile, GLS Canada sought to achieve productivity gains by implementing Bettermile's route optimization software, Better Route.
A major player in the country, GLS Canada maintains a network of 65 depots across Ontario and Quebec and offers parcel delivery throughout Canada, the United States, and 41 international destinations. Better Route has provided GLS Canada with real-time data visibility, dynamic multi-constraint routing, improved performance analytics and has increased customer satisfaction.
Client
GLS Canada
"Bettermile has been a game-changer for us in Canada. Immediate efficiency gains, more streamlined routes, and fantastic support from their team have elevated our last mile delivery performance. Our drivers love the app, and we are able to provide more transparency for our customers with real-time data and predictive eta's."
Rick Barnes, President at GLS Canada
Reasons to adopt Bettermile's routing & navigation solution
GLS Canada initially learned about Bettermile's success stories across Europe. The proven operational improvements and enhanced user experience that resulted from implementations of Bettermile's tools motivated GLS Canada to adopt the solution in North America as well.
Bettermile's driver app, with its dynamic recalculations of routes and ability to change and enrich addresses and add timeframes to waypoints, provided better optimization potential than a previous routing solution that Dicom had piloted, which was better-suited to long haul operations. Better Route's dynamic route optimization helps GLS Canada manage the complexities of many-stop delivery routes and proactively handle the unplanned.
Implementation of Better Route: Efficient Change Management
To facilitate a smooth transition and effectively manage the changeover, Bettermile supported GLS Canada through three key implementation phases.
April 2022: Data Connection
In this "ride-along" phase, GLS Canada transferred operational data through Bettermile's DataGateway, designed for mass upload, processing and instant availability across the Bettermile software suite. This allowed GLS Canada and Bettermile to follow operations along in a passive way, ensuring everything works well and the integration is solid.
Summer 2022: Pilot Program
Bettermile sent a team of user success experts to assess onsite operations and processes. They worked closely with the implementation team, providing training, understanding the product, explaining its usage to drivers, and managing their expectations. The pilot phase began in one depot with 50 trained drivers who provided feedback to further improve the data implementation for their operations. Optimizations included tailored adjustments such as the split of morning delivery and afternoon pick-ups for selected customers.
December 2022 — March 2023: Rollout
The rollout started in peak season with the delivery of the new devices to drivers in 29 depots across Ontario and Quebec. Drivers were enthusiastic to use a new tool and device. They immediately recognized that it would help them provide a better service for customers.
The implementation team realized the importance of ongoing change management even after the rollout had been completed. They focused on monitoring key performance indicators (KPIs), such as accurate estimated time of arrivals (ETAs) and adherence to route sequences. Depots are now able to analyze routes and identify trends. They can provide real-time support to drivers facing difficulties, ensuring they remain motivated to use the app.
"Since partnering with Bettermile we've observed a marked improvement in our critical KPIs. The software has significantly enhanced driver efficiency, and the real-time data we get from Bettermile empowers our customer experience team to provide even better service."
Nicholas Da Sousa, Senior Director of Operations for Central and Western Ontario, GLS Canada
Results: improved data visibility leads to better service quality
GLS Canada's last mile delivery operations have become more efficient since implementing Better Route. The cost per stop decreased and the amount of stops per courier driver went up. Routes became more productive as the optimization software factors in both freight and package deliveries so the trucks can be filled more efficiently. Real-time updates help delivery personnel respond efficiently to any changes in the delivery schedule. The routing software takes into account new deliveries, rerouted packages, or specific customer instructions. This improves communication and reduces missed deliveries or failed attempts.
The customer experience team also uses the real-time information and insights provided by Better Route throughout the delivery process. The service quality has improved significantly because the team can provide better estimates for the delivery time of a package and give more accurate information about the whereabouts of the order.
Positive feedback from drivers, transport managers, and customers
Bettermile also solicited feedback from both drivers and management at GLS Canada. Drivers were positive about Bettermile's app, citing improved route management, easier schedule changes, and improved onboarding. It also allows for the inclusion of last-minute pickups and schedule changes, automatically updating the delivery sequence and saving the drivers the effort of having to manually manage the route.
Feedback from transport managers at GLS Canada was similarly positive: they liked the app's real-time monitoring and tracking, which enabled terminal managers and route supervisors to track driver locations, monitor deliveries and pickups, proactively resolve issues, and provide accurate ETAs to consignees. They also noted Bettermile's improvements to service quality.
"It's great that we have geocoded addresses. Since we use the Bettermile app there are less wrong addresses to be checked in the morning. This really helps narrow down problems for the day and prevent them."
Nathan, Route Supervisor
Looking ahead
GLS Canada's partnership with Bettermile resulted in improved route efficiency, increased driver productivity and better data visibility which in turn led to a better customer service. Bettermile provides GLS Canada with real-time data that has proven invaluable in managing deliveries, resolving issues, and meeting customer expectations.
Looking toward the future, GLS Canada plans to introduce Better Tracking, a Bettermile product that offers a full tracking experience for the consignee, including dynamic ETA updates, narrowing delivery windows, and integrated customer feedback options.
"Bettermile's app keeps track of contextual information like opening times and unusual delivery addresses, so I can go on vacation without worrying about leaving my coworkers high and dry."
John, Driver in Ontario
The driver app for dynamic delivery route optimization. Boost productivity on every tour with the help of advanced route optimization – in an intuitive driver app. The last mile can be an obstacle course for delivery drivers. Lots of things can slow down deliveries: rush hour, accidents, left turns or missed delivery windows.
The dynamic Bettermile App is our answer to last-mile complexities. It factors in multiple obstacles in real-time to generate the very best route. Because it's equipped to handle hundreds of stops, Better Route is also built to handle skyrocketing parcel volumes.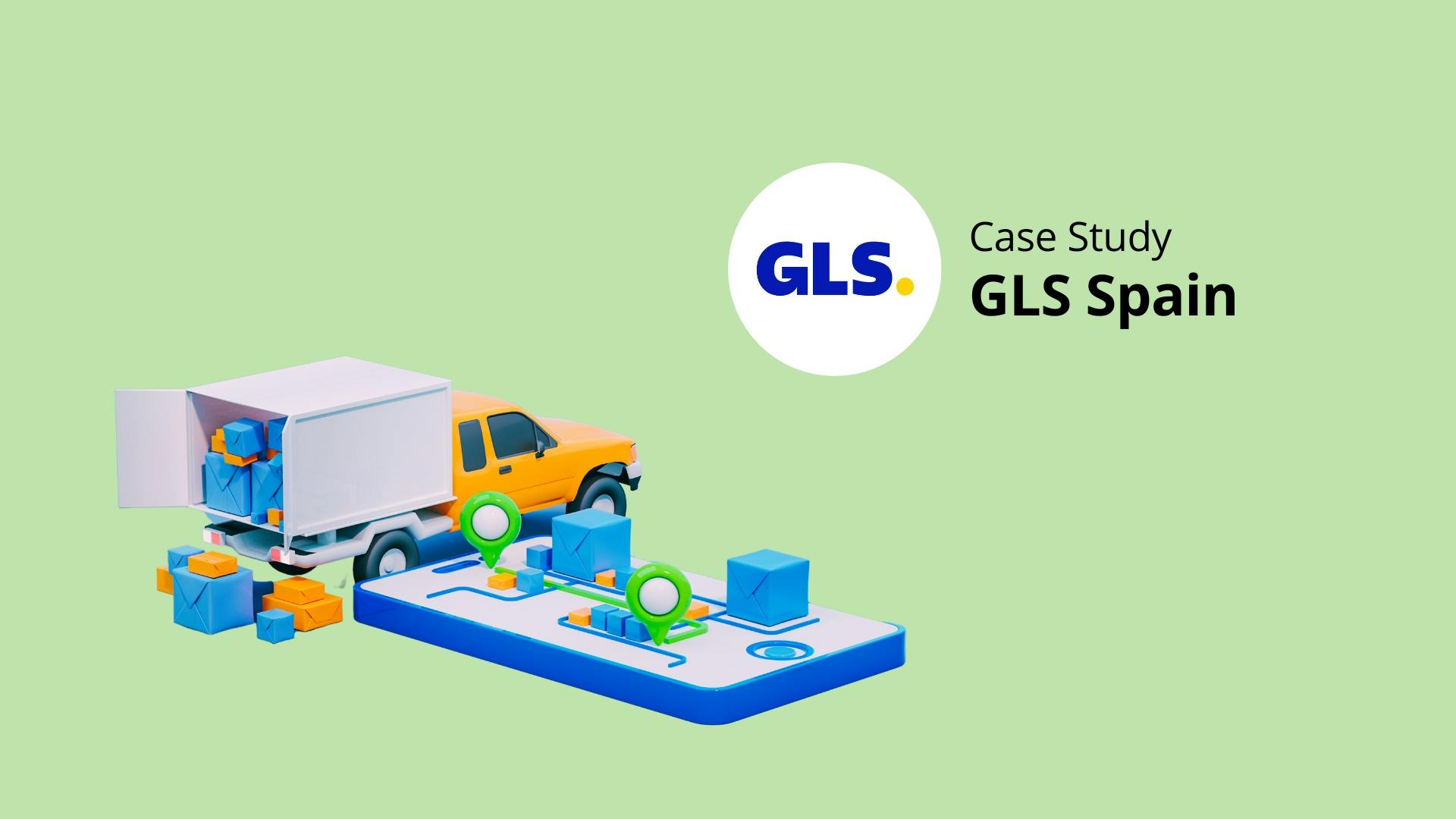 Better Places
GLS Spain saves 15 minutes on every delivery tour with Better Places
Read the study